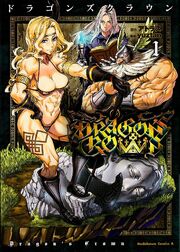 Starting issue #2013-12 of the Japanese computer game magazine Comptiq, published by Kadokawa Shoten, an official manga simply titled Dragon's Crown (ドラゴンズクラウン) like the game began being serialized. The mangaka of the comic is yuztan, another pen name of zunta, mainly known for his hentai works, and the original work credit is given to Atlus.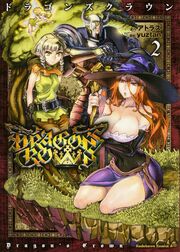 Two volumes have been compiled and released by Kadokawa Shoten in both physical and ebook editions. The first volume was released on 2014-06-10 (ISBN 9784041017371) and the second one on 2014-12-08 (ISBN 9784041022795).
External links
Community content is available under
CC-BY-SA
unless otherwise noted.