Beastmaster

Kill 10 enemies while riding atop a dragonlisk or sabertooth.


Beasts often live in Old Capital

Location
Old Capital / Lost Woods
Path
Any

Prerequisites

Having retrieved the royal scepter from the Old Capital in the second mission.

Rewards

Money
500 Gold
Experience points
1500 Exp
Skill points
1 Pt(s)

Treasure art

The Dark Elf Beastmaster

Quest progression

Previous
Next
Help the Honey Buzzards
Delicacy Delivery
This quest is available once you complete the stage Old Capital for the first time.
Description
Edit
For those who aren't adventurers, it is extremely rare for a human to ever encounter an elf. However, an elf shrouded in a heavy coat recently filed a request with the guild.
Certain beasts have been sighted recently in many areas: a beast with giant fangs and small, bipedal dragons. These are known to be special beasts that the dark elves used to ride. This elf believes that the fact that these beasts exist is proof that dark elves must also still exist in this world.
The task requested of you is to face these beasts and see if you can mount one as your steed. Apparently, exerting dominance over one of the dark elves' most formidable assets would allay this fearful elf's concerns.
Completion message
Edit
You established dominance and rode the beasts.
Knock over either a Sabertooth or a Dragonlisk in either Old Capital or Lost Woods and defeat ten enemies. It is easier if you kill Scorpions in Old Capital as they are defeated with a single attack.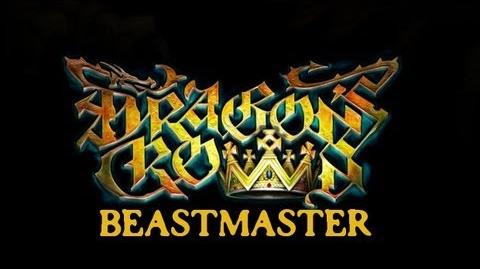 Community content is available under
CC-BY-SA
unless otherwise noted.